Vikoma International Ltd has continued to develop new ways to contain and recover spilled oil, to protect the environment and provide cost effective and highly efficient options for operators to clean up spills.

Vikoma has an extensive product range which caters for a wide variety of applications and scenarios.
All DESMI products are developed, produced, and marketed under the ISO 9001 quality certification and satisfy all quality requirements as specified by customers.

DESMI products must be of such a quality that our customers consider them to be reliable, functional and of a good design thus fulfilling the promises in the DESMI sales and bid material and with the result that our customers associate the DESMI name with quality.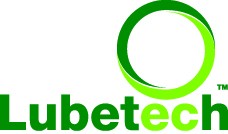 Equipment Sales
Brightside Services are official local agents for Vikoma International and Desmi Ro-Clean. Both companies offer its customers the best and latest inovative ideas in oil spill recovery and containment both at sea and on land.
All content is © 2013 Brightside Services LTD